Les Noces de Jeannette – the operetta
---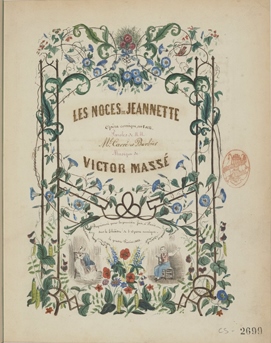 The operetta Les Noces de Jeannette tells the story of Jean and Jeannette's wedding. On the day of his marriage to Jeannette, Jean runs away. The romantic tune where Jeannette sings at the same time as mending Jean's torn clothing, 'Cours mon aiguille dans la laine' ['Run my needle though the wool'] has remained popular.
---
The couple finally reconciles with the famous tune of the nightingale, so called because the flute imitates the bird's song:
"Come a little close to us,
I feel my heart tremble with delight".