Our partners and friends
Near the restaurant, at the Opera
Our friends in the Grands Boulevards district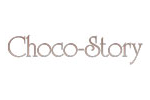 Choco-Story Paris - The Gourmet Chocolate Museum
The Gourmet Chocolate Museum reveals the secrets of chocolate and its 4,000-year history. It is the best place to discover and rediscover the different gourmet tastes of chocolate.

Visites Spectacles
Our partner Visites Spectacles offers guided tours led by actors. Skilfully carried out by the guide, the visits enable participants to discover the location's rich history in an original, innovative and enjoyable way.

Grévin
Musée Grévin is a must-see among Paris's attractions. With its dazzling décor and both French and international personalities from history and the present day, during this unique experience visitors can enjoy taking unusual photos to share with family and friends.
To learn more about Paris's more unusual locations, please don't hesitate to contact Les Noces de Jeannette on 01 42 96 36 89