A centenary Parisian restaurant
Les Noces de Jeannette restaurant is steeped in history. Its style and décor retain the appeal and charm of 19th century Paris, plunging its guests into the Belle Epoque of the Grands Boulevards.
A centennial restaurant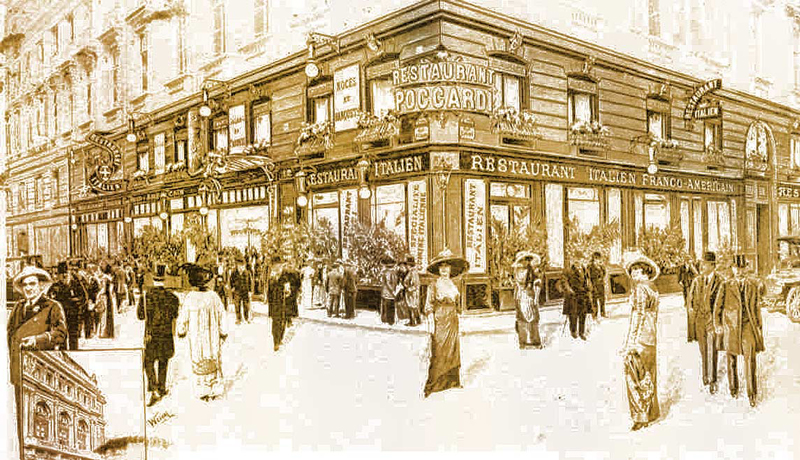 The restaurant was originally known as Poccardi, after a celebrated restaurateur from the beginning of the century and a Parisian institution. At one time, Poccardi was the most celebrated Italian restaurant in Paris, offering much-loved cuisine and an excellent wine cellar. Documents from the time report a crowded restaurant that overflowed onto the boulevard.
---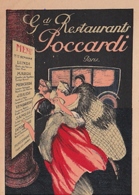 Around 1910, a typical menu offered:
hors-d'œuvre drizzled with a sparkling Lacrima Crisiti rosé, minestrone accompanied by Chianti,
Fra Diavolo lobster, linguine with clam red sauce, country-style bread with grated parmesan cheese, mini calzones, aubergine parmigiana, grilled Italian sausage and Sorrentino veal.
To finish off, a sabayon and a selection of cheeses with some delicious dessert wine...
The establishment then took the name of 'Les Noces de Jeannette', after the opéra comique by Victor Massé. Premiering in 1853, the one-act operetta was performed as a curtain raiser hundreds of times in the Salle Favart, just across the road.