Dominique Eme, an authentic regional chef established in Paris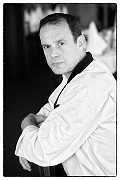 The son and brother of restaurateurs, Dominique Eme is originally from Villersexel in Haute Saône and trained in the best maisons in eastern France. He competed for the title of best apprentice in France in 1983 during his apprenticeship at Pot d'Étain in Danjoutin (Territoire de Belfort) with Roger Clévenot, 1 Michelin star.
Dominique was then able to carry out his military service as a chef at the officer's mess in Belfort.
Convinced that his vocation was in the kitchen, Dominique made an introductory tour of France by working in renowned restaurants, most of which held Michelin stars:
La Rôtisserie de Saint Pancras in Nice, 1 Michelin star
The gastronomy restaurant at the Hôtel Le Lac, Malbuisson (Doubs), 3 forks
Château de Nantilly (Haute Saône), Relais et Châteaux, 1 Michelin star
Les Abbesses, Epinal (Vosges) with Jean-Claude Aiguier, 1 Michelin star
Taillard, a country hotel restaurant in Goumois (Haut Doubs), 1 Michelin star
... his tour finished in Paris at the iconic Relais Louis XIII with Manuel Martinez, 2 Michelin stars.
---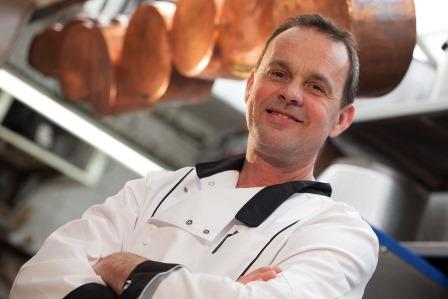 When he then joined Les Noces de Jeannette, the kitchen was under Gilbert Broyer, who had previously worked at Chapon Fin with Paul Blanc in Thoisey, 2 Michelin stars. With the departure of Gilbert Broyer, Dominique Eme was promoted to kitchen director of Les Noces de Jeannette. He developed cuisine around the terroir, creating traditional dishes using top-quality products. His commitment to quality cuisine and his constant research into exceptional products was recognised when, in 2013, he was inaugurated into the Prosper Montagné gastronomic club, which has the motto, "we only do good with exceptional". Still very attached to his native region on the borders of the Alsace and Vosges, Dominique Eme, a real nature lover, returns to the area at every opportunity. There, he teaches his daughter gudgeon fishing, for which he holds the regional record!